When I was a kid, I didn't know much about Sri Lanka. I was clueless about where it was located on the map, or which language was spoken. What I did know, however, was that their cricket team was a threat to my home team, India.
Twenty years on, I finally got on a plane to visit our southern neighbour. Despite all my travels around the world, this holiday has been the most special one, yet. Of course, the sheer natural beauty of the place took me by surprise. But for me, what really makes a holiday special is the people. The Lankans are the warmest, most respectful and hospitable people I have met- right from the polite and helpful immigration officers (very rare!) to the receptionist at our hotel.
At this point you might think I'm overselling Sri Lanka, so let's break it down and really find the reasons for why you should consider it, if not immediately pack your bags and travel here for your next holiday:
Distance
Maybe you aren't as naive as I was, but let's put things into perspective in terms of distance. Sri Lanka is a mere 356 kilometres from the southern-most tip of India, Kanyakumari. It takes longer to drive from Delhi to Agra, Mumbai to Goa, and Bangalore to Coorg! Instead, you could choose to fly out of either Chennai, Mumbai, New Delhi, Bengaluru or Kolkata. You also have your pick of different timing & airline choices with Jet Airways, Sri Lankan Airways, IndiGo, Spice Jet and Air India.
So why not sit back, relax and take a short flight across the Palk Strait to an island not-so-far-away!
Cuisine
I love all kinds of food and when I travel, that's the one thing I look forward to the most. Honestly, I didn't know what to expect from Sri Lankan cuisine and thought it would be quite similar to South Indian food. As much as I love dosas and the South Indian special - Chettinad seafood, I was pleasantly surprised to experience something unique in Sri Lankan flavours. Try it yourself – just ensure you munch on hoppers aplenty and sample their many different curries!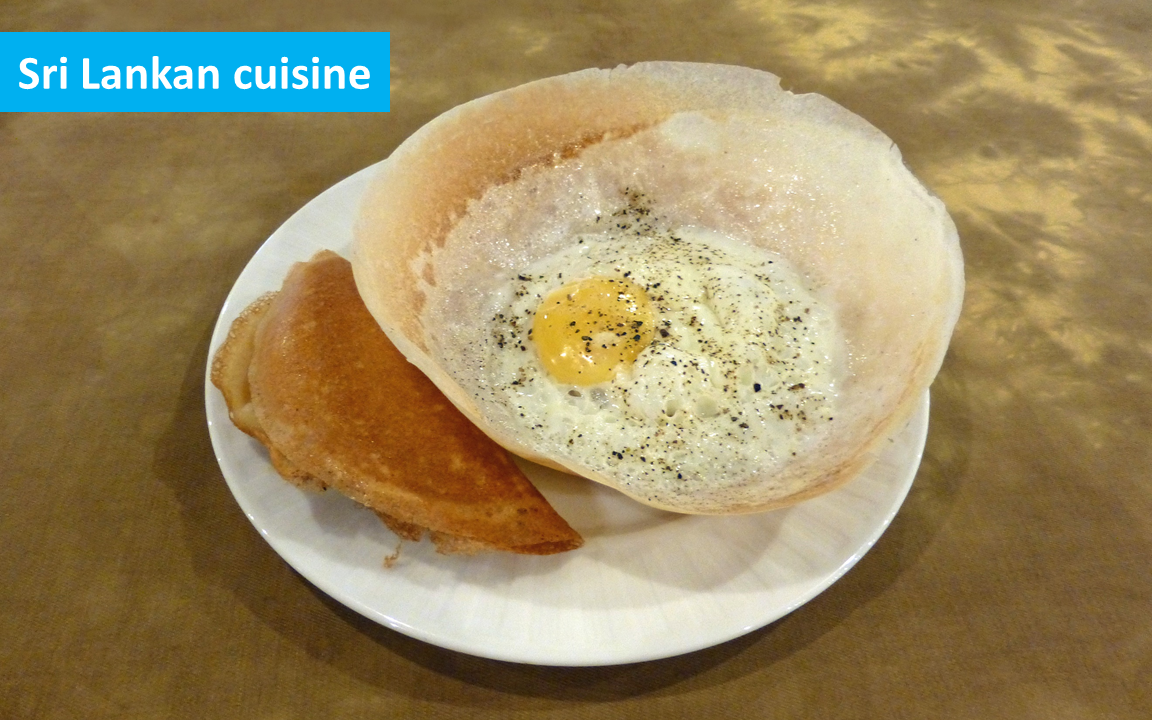 Beaches
Of course, being an island country comes with the pressure of having spectacular beaches! If you're like me and think that a beach holiday is most ideal, head out to some of the coastal towns like Bentota, Unawatuna, Negombo & Hikkaduwa. Clear blue water and white sand. Need I say more? Or rather, do you need more? I hope not!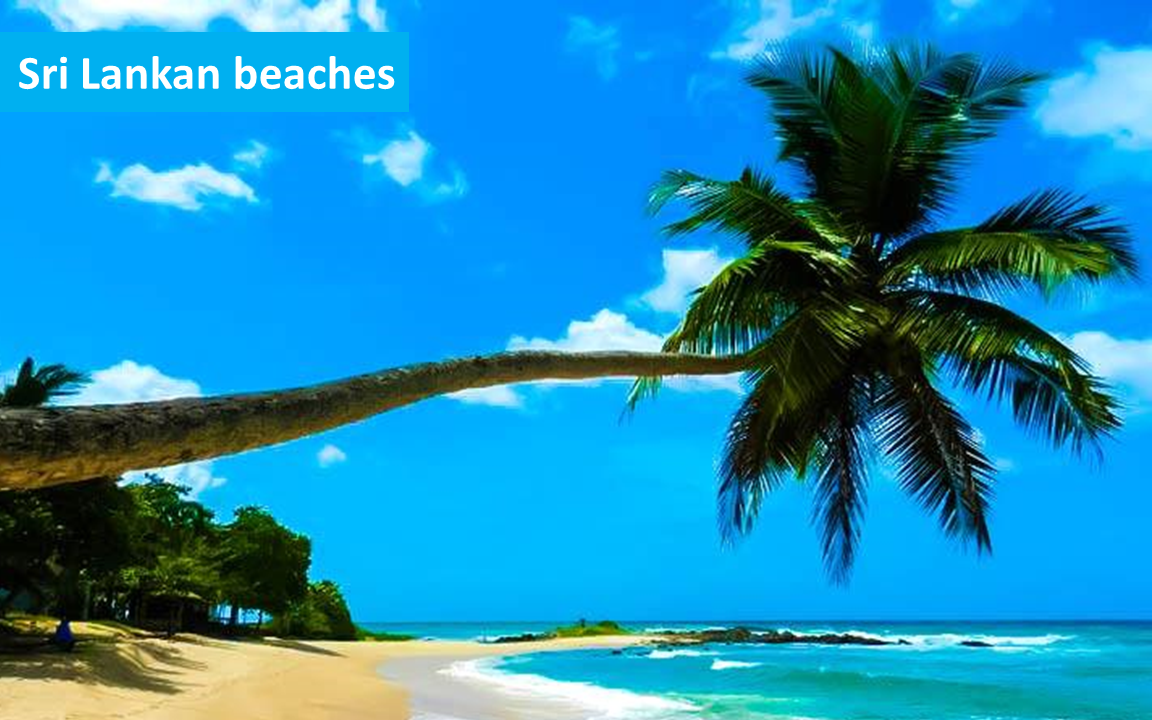 Culture & Heritage
Just like its food, Sri Lankan culture too has something very similar, yet unique from our Indian culture. Monuments, temples and historical architecture make it a very tourist friendly destination. Unfortunately, because the beaches captivated most of my time, I didn't personally get a chance to explore these attractions, but have a look at this article on Sri Lankan tourist attractions and let me know if you'd like to join me on my next trip!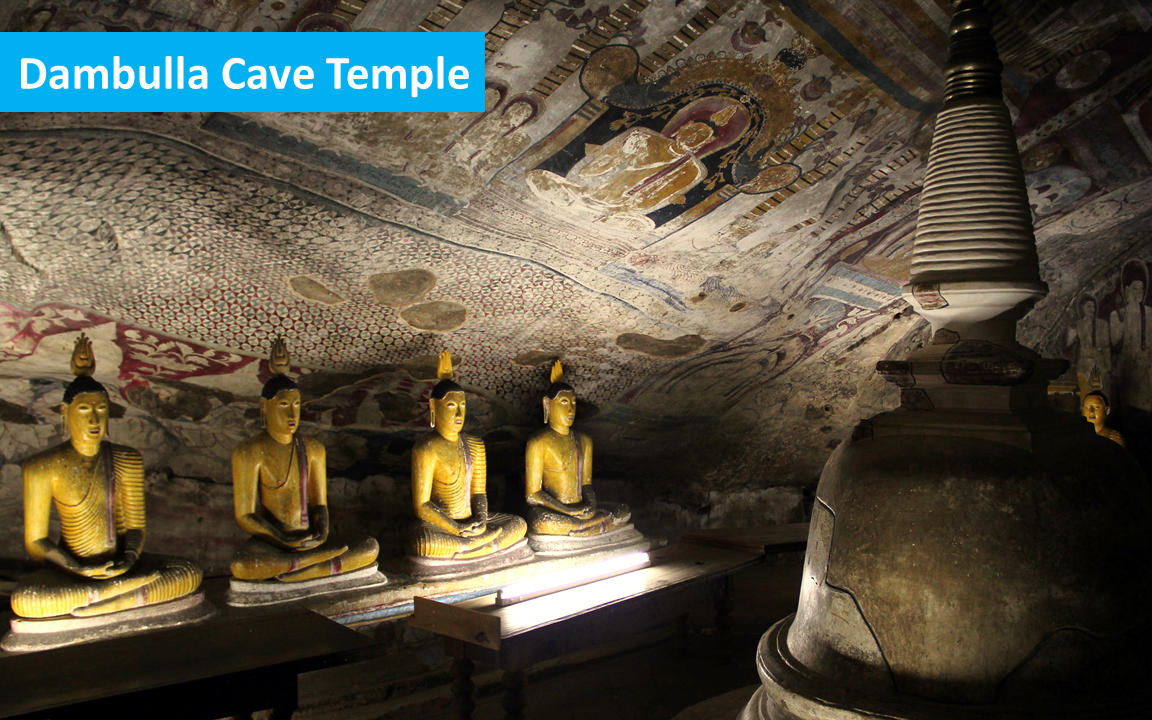 Easy visas
Although I run an online visa company, the thought of going through a visa application process still intimidates me! Thankfully, my team at EASA handles all of this for me. But when I had to apply for my Sri Lankan ETA (basically a visa), I thought I'd give it a shot myself and apply through the EASA portal for my entire family. This process of applying for 6 people took me just 15 minutes! After coming back from Sri Lanka, I was so in awe of the place that we refined the EASA algorithm to make the Sri Lankan application process even easier than it was earlier! You really have no excuse now!
A home away from home
When you visit Sri Lanka, there's a sense of warmth and belonging that you immediately feel. We Indians have so much in common, be it our religious-like devotion for cricket, the shared time-zone (no jet lag!) or even the monsoons! While the world definitely has a lot to offer, we tend to miss out on this real treasure closer home.
Just think about it, getting an international holiday at domestic prices – it doesn't get any better than that! And even though I really love Sri Lanka now more than ever, I reckon I'll still get as competitive cheering India the next time our cricket teams face each other, as I did when I was kid!
by
Cyrus Sethna
Co-Founder, EASA
eaSAY
Blogs & Articles about EASA